Marjorie Diehl began her journey to create "Art on Stone" in the summer of 2005. Working in her studio in North Canton, OH, her passion is to create a unique, vibrant product not seen by many due to it's rarity.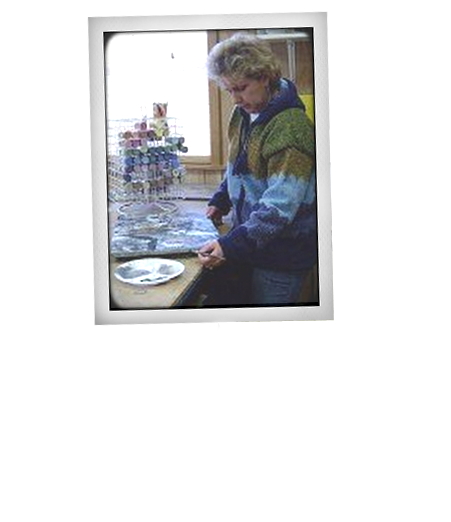 Once you are introduced to "Art on Stone", the expression shared by so many admirers is that "it's so life-like... it is amazing". Open up your imagination and look at our gallery... you will be energized by its diversity and universal appeal.

Marjorie Diehl
Marjorie Diehl received her Associates Degree in Interior Design from the Art Institute of Pittsburgh. Upon her graduation she concentrated her talents for over twenty five years in residential, then commerical office design.
Marjorie's enterprising business mind let her to found and form Marjorie's Art on Stone. Today she enjoys utilizing her unique talents in designing and producing her inspiring "Art on Stone".